Press contacts
Emmanuel Icart                                                                                                                                      Press kit available here
eicart@scale1portal.com
+33 6 98 40 74 13
Maryse Camelan
Maryse.camelan@frenchtechhub.com
+1 425 985 2121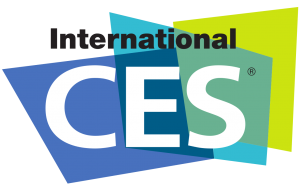 Scale-1 Portal introduces the first public area system
connecting VR gaming without headset with players' smartphones
With VOXEL™ and VOXEL™ Hub Scale-1 Portal returns to CES for the 3rd time
Booth #21400 – LVCC South Connector – Hall 1  

 Paris (France), December 13th, 2017 _ Scale-1 Portal, a leading provider in immersive VR solutions that do not require a headset, returns to CES with 2 news solutions, VOXEL™, a turnkey VR solution, and VOXEL HUB™, presented for the first time at CES 2018.
VOXEL™ is an immersive VR solution without a headset, allowing players to feel immediately the breath of multiplayer VR. It includes a 3D theater focusing on improving the social experience of 3D gaming and exercising in real-time, with fun and freedom. VOXEL turns a wall or a small room into an immersive doorway to a virtual world, displayed in real scale.
With VOXEL™, attendees are thrown in an immersive room surrounded by dual 10 feet wide stereoscopic screens. They will be able to experience capabilities brought by a gaming catalogue enriched every 3 months. Similarly, they will enjoy the fun and the energy of moving while playing.
3D glasses for a social VR experience
All games support multiplayers to make the experience social and not just collaborative remotely. They can talk to each other, glance at each other like in real life without wearing sensors. The 3D glasses not only bring some physical freedom, but they strongly reduce motion sickness, one of the pain point generally experienced with virtual headsets. With no wire, the 3D glasses are wireless to offer more freedom to move in the room and the ability to play more energetically.
''We couldn't be happier to come back to Las Vegas and demonstrate how virtual reality with 3D glasses brings a different and more social experience. We have leveraged the best of both worlds, the real-world where we are grounded, with the virtual reality world, but no string attached, where anyone can feel free to move and interact with other players.  VOXEL™ bring a unique type of experience to users" mentions Emmanuel Icart, Co-Founder and CEO of Scale-1 Portal.
VOXEL™, an entertainment platform for public venues and arcade centers
VOXEL™ has been designed for professionals who want to increase traffic in public venues and arcade centers with no additional cost, and without any set up. "It turns out VOXEL™ is a great way to optimize revenue by square feet. All games are 3 min length from start to end with built-in card payment. ''We want to provide a memorable experience, both for professionals and end users" adds Emmanuel Icart, "And we want to provide that best experience with no additional cost." https://www.youtube.com/embed/LD6Sl9dMH8Q
VOXEL HUB™: A smartphone app to stay in touch with player
VOXEL HUB™ is the latest product in development at Scale-1 Portal to increase connectivity with players. By connecting the player smartphone to the VOXEL™, the smartphone acts as an enhanced interactive controller in the VR games and as an efficient and secure payment device.
In addition, the app keeps tracks of the player performance and history while the player received notifications and rewards.  With the app installed, VOXEL™'s owners can receive payments, create customized notification campaigns for the player, as well as he can push special offers and event notifications to the players, or inform them about the new games listed, to ultimately increase customer loyalty https://www.youtube.com/embed/Rl5qlTEowwE
Availability
VOXEL™ is available immediately upon demand.
VOXEL HUB™ will be available starting mid-2018.
About
Founded in 2014 by French entrepreneurs Emmanuel Icart, Julien Baessens and Olivier Legrand, Scale-1 Portal is a virtual reality company based in France and Miami, Florida. The company is focused on delivering innovative and cost effective virtual reality solutions with no headset, focusing on entertainment centers and small business needs. Scale-1 Portal owns an internal development studio, producing games and applications that offer the best end-user experience for a better experience.
SCALE1-PORTAL is part of La French Tech delegation.