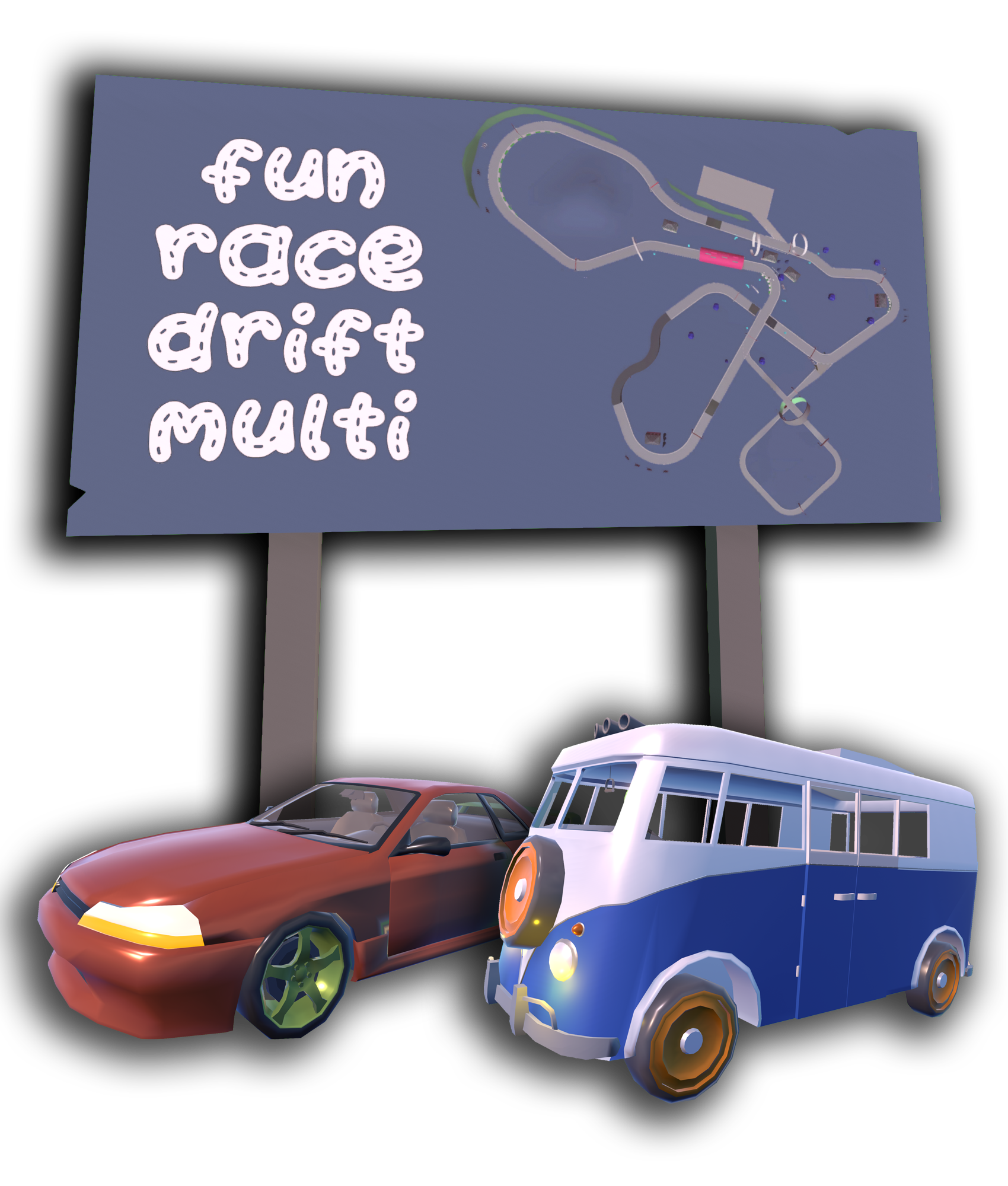 Welcome to STUNT ! 
What about a trackday with any people all over the world? Stunt is a racing game with a fun mood on Oculus Quest!
Try to get the best time or drift points on our online race track. You can also chill with friends !
2 cars with different behaviours and colors.
1 online track
Fun
Some stunts
Multiplayer
Easy to learn, hard to master!
Grip the steering wheel or use joystick.
Leaderboards
Oculus AppLab
Waiting for Oculus validation…
SideQuest
It's available now, on Sidequest for your Oculus Quest or Quest 2 !
Discord
We have a ton of new ideas and more features to add, so if you have ideas + feedback, tell us in our Discord.
Coming soon
New tracks
New cars
Obstacle race
Cat-and-mouse sessions