VOXEL, Plug & Play Mixed Reality Arcade for Professionals
VOXEL by Scale-1 Portal provides an affordable plug and play MR Arcade that does not require any human resource to be operated, and allows players to enjoy a unique MR gaming experience.
VOXEL relies on 3D glasses avoiding motion sickness and enabling users to play games that can involve intense physical activity. As a result, Voxel is fun and healthy to its users. Discover all the Benefits of Voxel!
A new game every 3 months
VOXEL provides a fast-growing games catalog. A new title is released every 3 months, providing a fresh experience to the end-user.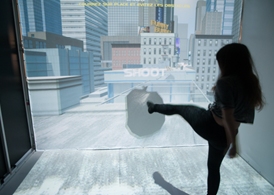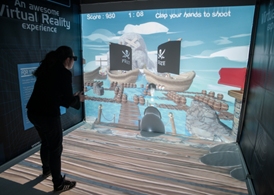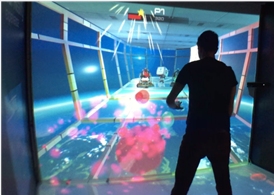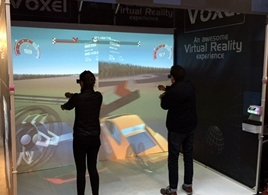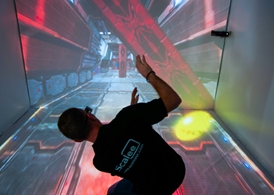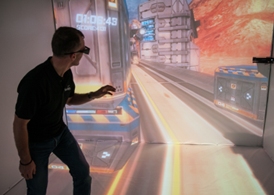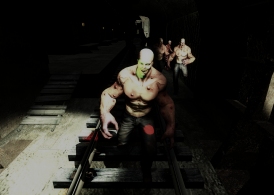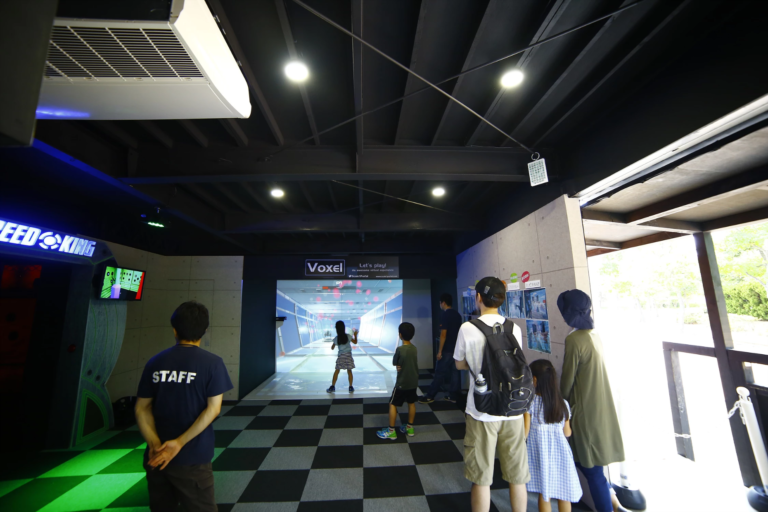 VOXEL games are designed to be fun, fast, and easy to use. Most VOXEL games can be played by 1 or 2 players are the same time.
You can also customize the games : add your own logo, or adjust each game duration to perfectly fit your needs.
VOXEL Arcade is designed for Family Entertainment Centers, Attractions Parks, or even any venue owner who wants to provide easy access to innovative VR games and experiences, without constraints of traditional VR attractions. All the Voxel specifications are available here.